One of a kind luxury
Discover the magic of fiber and imagination at Suri & Caya.
Through the art of felting and various forms of textile arts, natural fibers are brought together to create pieces that are both artistic and functional.  S&C designs are one of a kind and will compliment any style.  We invite you to get lost in the richness of organic textures and infuse your space with the warmth and luxury of Suri & Caya.
In addition to sharing our handcrafted designs created in-house, we are excited to bring you ethically sourced goods discovered locally & around the world.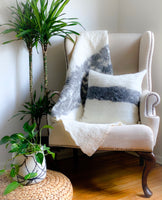 Felted Pillows & Throws
Bring texture, warmth and luxury to any room with these unique, functional pieces.
More
Paca Pals
Our heirloom dolls are created with 100% alpaca fiber and the highest quality fabrics.
A great decorative addition to a nursery or gentle playtime. 
More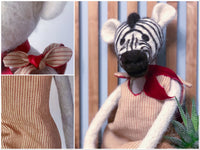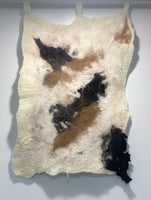 Wall Hangings
A felted wall hanging is the perfect way to add a touch of wamth and luxury to your space. Each piece is one of a kind, created using 100% natural fibers that are felted to create a soft work of art. The neutral colors create a beautiful focal point in any room, be it modern, bohemian or minimalist.
More
Pocket Paca Pals
Pick a little pal and get ready for some great adventures!
Handcrafted with 100% alpaca fiber. 
More